Tax Planning Strategies to Reduce your Tax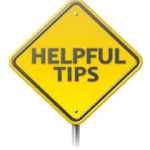 As the tax you pay depends on your taxable income, increasing your tax deductions before the end of June is definitely a way to reduce your tax.
With the 2013/14 end of financial year fast approaching, here are some tips you can use to minimise your tax:
– Superannuation Contributions
– Motor vehicle Log Book
– Property Depreciation Report
– Insurance premiums
– Work Related Expenses
– Defer Investment Income & Capital Gains
As each person's circumstances will be different, it is important to understand each strategy, if it applies to you and how it may be of benefit.
To find out more about these tax tips please contact Peter.