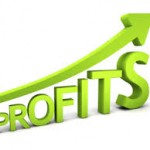 Accounting Matters have considerable experience in all areas of business and personal accounting.
Our areas of service include –
Personal Financial, Business and Investment Planning Advice
Income Tax, Planning and Advice
Tax Return Preparation and lodgement
Personal, Company, Trust and Superannuation Fund
Liaising with the Australian Taxation Office (ATO) for clients
Preparation of Management & Financial Accounting Reports

Insurance & Superannuation matters
Business Clients
Our priority is to strengthen and develop our clients accounting systems and expertise and to provide them with more autonomy, control and understanding of their own finances, helping to improve profits and at the same time effecting a saving in accountancy fees.
We act for many small to medium sized businesses who have their own accounting systems and bookkeeping staff but who are not large enough to employ a qualified financial controller. We become that Chief Financial Officer, helping staff develop their accounting skills, putting in place monthly reporting systems and working with the business owner to better improve and manage cash flow and increase profits.
Accounting, including the financial year-end work, can be done at our clients' premises on their accounting systems with their staff. At the end of the financial year we prepare tax returns and other statutory reports as well as company secretarial services as required.
We have a "no surprises" policy achieved through close cooperation with our clients and thorough planning exercises.
Individual Clients
We provide financial advice as well as preparing income tax returns for individuals, partnerships, trusts and superannuation funds and advise on financial, investment, superannuation, taxation and related matters.
When we meet to review income tax information, most clients take the opportunity to have a quick annual "financial medical" and review their own finances in detail and take stock of where they are and their plans for the future.
CONSULTATIONS
Each initial consultation is free of charge so that potential clients can meet us and get to know us before making a decision to engage our services.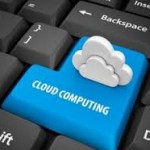 INFORMATION TECHNOLOGY
We have a strong investment in information technology. Our software includes Xero, MYOB Accountants Office, MYOB for businesses, QuickBooks, Cashflow Manager.