Accounting Matters was established in 2005 and is managed by Peter Apostolopoulos CPA.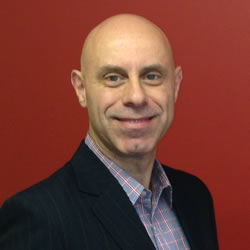 Peter is a registered Tax Agent, has a Bachelor of Business (Accounting) degree, is a member of CPA Australia and the National Tax & Accountants Association, is an authorised representative of Equity Financial Services, is an MYOB Professional Partner and is an ASIC Registered Agent.
As a registered Tax Agent since 1991, Peter's background has predominantly been in public accounting. Prior to establishing Accounting Matters, he held senior tax positions in a number of public tax accounting firms. Peter has also gained experience in both private and government sectors, holding Financial managerial roles within industry and also with the Australian Broadcasting Corporation.
Based in the eastern suburbs of Melbourne, Accounting Matters is one of Melbourne's best known suburban firms of Certified Practising Accountants.
Our team is a skilled friendly team, our key asset is experience. We work closely with a range of professionals to deliver the best advice to our clients. We can also help you with any finance, insurance and legal requirements through our various business contacts.
We service clients from all over Melbourne ranging from individuals, investors and small family businesses to larger companies. Our client base is expanding largely as a result of referrals from existing clients.
At Accounting Matters, we aim for the best possible result for each client. That involves being thorough in the understanding of each client's circumstances, asking the right questions, providing quality advice and service for a fair fee. Our up to date taxation knowledge and years of experience enable us to provide accurate and practical solutions, together with the best possible tax result. We pride ourselves with the fact that our biggest compliment from our clients is the steady number of referrals we receive.
Whether you are an established business, a new business, company, partnership or sole trader, we have an extensive range of services that are tailor made to suit your needs.
We understand your time is valuable. If you have complex taxation or financial planning matters, we will take care of all the hard work.
When you deal with Accounting Matters, you can rest assured of sound expert advice that will help to secure your financial future.