Hi everyone,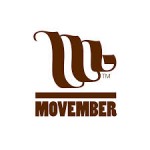 It's that time of year and I am growing a MO again this year to support MOVEMBER.
Last year I was very humbled by everyone's support, and it meant a great deal to me that you were all part of the journey and gave me encouragement along the way.
Our team "DOJOMO" is dedicating this year's effort to our friend and last year's team captain – Lukas Bryant – who is sorely missed by everyone.
As we swing into MOVEMBER, I am looking forward to another month of comments, fun and interaction with strangers.
Please feel  free to checkout my progress & photos at:
http://mobro.co/peterapostolopoulos351
The following link is for the team page (there is a photo & Lukas is in the middle).
http://au.movember.com/team/1649845
Many thanks,
Peter