If you are like most Australians, insurance is one of those things which can be put off for another day. But another day might be one too late.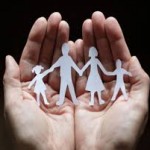 Most people don't understand the need for the right insurance until a friend or family goes through a serious illness or death, when the reality of not having a safety net hits home. What will you or your family do if you can't earn a living? Would you have enough money to cover the mortgage or the rent?
Consider the following instances and types of Insurances available:
You become unwell or injured and can't work – Income protection insurance – Helps to cover your income by replacing your lost earnings
You suffer one of a number of specified medical conditions – Trauma insurance – Provides a lump sum to help deal with medical and rehabilitation costs
You pass away – Life insurance – Provides a lump sum payment to your family to help them deal with their financial situation
You become permanently disabled – Total and permanent disability insurance – Pays you a lump sum as you are unable to work any more
It is important that before acting on any of the above products,  you should consider the appropriateness of any advice, having regard to your own objectives, financial situation and needs. You should obtain a Product Disclosure Statement relating to the products and consider its contents before making any decisions.
Please contact our office if you would like to discuss any of the above.
Accounting Matters is an authorised representative of Equity Financial Services Australia Pty Ltd (AFS Licence No.244245).